ABC Dry powder Mounted Fire Extinguisher Cylinder Trolley Manufacturers of Fire Extinguishers Trolley 10Kg. to 50kg with ISI brand Mark.
We offer highly effective ABC Fire Extinguisher. The ABC store pressure type fire extinguishers which we offer are suitable for A Class, general paper, wood and cloth fires. The extinguisher is ideal for preventing inflammable liquids like kerosene, paints, petrol and many more fuels. The equipment is easy to install and handle with the portability feature of this device. With all available sizes, the ABC Fire Extinguisher can fight any type of intense fires. ABC Dry powder Type of Dry Chemical Powder(DCP) Trolley Mounted Catridge and Co2 Cylinder Type Fire Extinguishers. Sub Type : Dry Chemical (ABC) With CO2 Cylinder Type. Modular Capacity : 75 kg. Grade : IS: 10658. More Details. More Grap Fire Trolley Mounted Fire Extinguishers More Trolley Mounted Fire Extinguishers. We offer these fire extinguisher in 25 kg, 50 kg and 75 kg at affordable price.
Fire Extinguisher : Pocket friendly prices Completely Tested Durability
Fire Class : A B C
Range(Meter) : 5 Meter, 10 Meter
Capacity : 10kg, 15Kg, 25Kg, 35Kg, 50kg.
ISI Marked
Caution : Do not use on Electrical Fire / Installation
Also Available in 20 Litres, 45 Liters, 60 Liters, 125 Liters
Controlled Discharge - Supplied with wall bracket
Full range of spare parts are available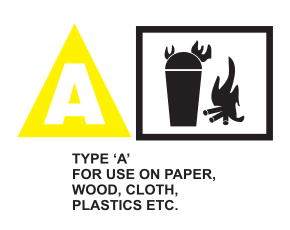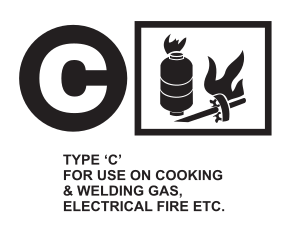 | | | | |
| --- | --- | --- | --- |
| Conforming IS Specn. | 10658 | 10658 | 10658 |
| Capacity | 25 | 50 | 75 |
| Falling Ratio | BC/ABC | BC/ABC | BC/ABC |
| Type of Extinguishe | Dry Powder Type | Dry Powder Type | Dry Powder Type |
| Type of Extinguishing Media | Dry Chemical Powder | Dry Chemical Powder | Dry Chemical Powder |
| Expellant | internal/external Gas Cartridge (300gm (IS 4947)/2kg) | internal/external Gas Cartridge | internal/external Gas Cartridge |
| Min. Effective Discharge (%) | 85 | 85 | 85 |
| Min. Jet Length (mtrs.) | 6 | 8 | 10 |
| Discharge Time (Sec.) | 25 to 30 | 25 to 30 | 25 to 30 |
| Hydraulic Test Pressure (kgf/cm2) | 30 | 30 | 30 |
| Operating Position | Upright | Upright | Upright |